Nudge the Fudge Winner
Posted By: Johnson's Toffees Published: 01/06/2018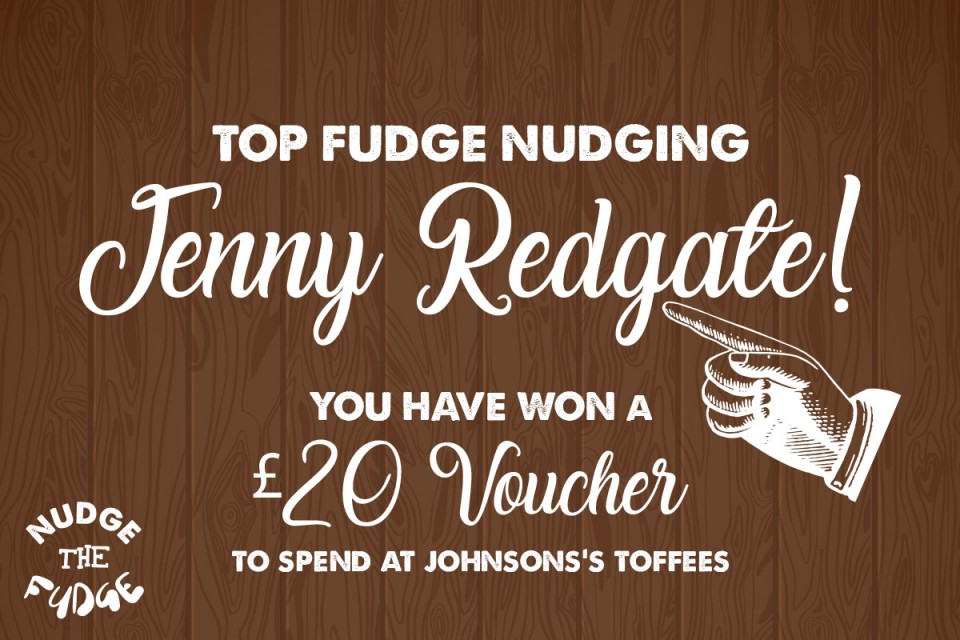 Thanks to all the Fudge Nudgers who took part in our Poll to find the Nation's Favourite Johnson's Fudge Flavour.
The results are in and in reverse order......... The Bronze medalist is Rum and Raisin Fudge, just pipped to a Silver medal by Clotted Cream Fudge. In the end it was a Gold Place podium finish by Salted Caramel Fudge by a country mile!
Congratulations to the real winner, Jenny Redgate for being pulled out of the very large Fudgy hat to win the competition! Drop us a private message Jenny, with your email address and we will send you the voucher. Top Fudge Nudging and thanks to all who entered..

Keep up to date with all things Fudge, and Toffee, on our blog.
Related Posts
Comments